Cooperation with Franke for drip trays and sinks
Since December 2019 we are dealer from Franke for drip trays and sinks. With this cooperation we are able to help you with a wide range of drip trays and sinks from Franke. With these drip trays and sinks you are able to completely finish you bar / mancave and give it a great look.
Tap top, bar top or drip tray with sink?
Our assortment with products from Franke consists of tap tops, bar tops and drip trays with sink in it. You can recognize the difference easily. A tap top is easy to recognize on its grille at the front and a smooth section for the dispense tower at the rear. You can see an example of a tap top below.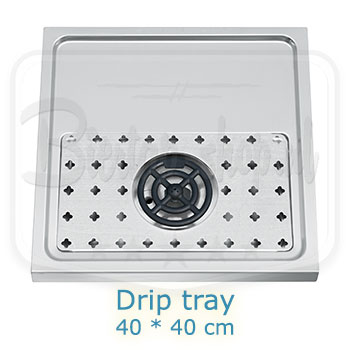 Bar tops
Than we have the bar tops. You can recognize them due to the fact that they are equipped with a sink and a tap top. At the tap top there you see the grille again where beer from pooring can easily drain away and at the rear of the tap top you can see a smooth section where your dispense tower will be assembled. At the left or right side of the bar top you have a sink for cleaning your beer glasses.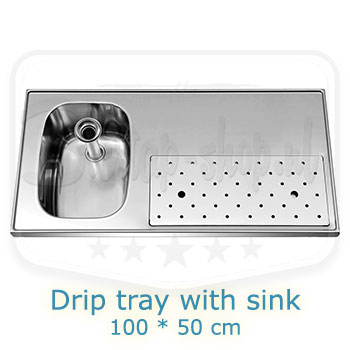 Drip trays
As last we have the drip trays. You can recognize drip trays by the grille they have all over the whole drip tray. You can place your beer glasses on a drip tray after they have been flushed so that they can dry and the water can easily drain away. See for an example of a drip tray the picture below.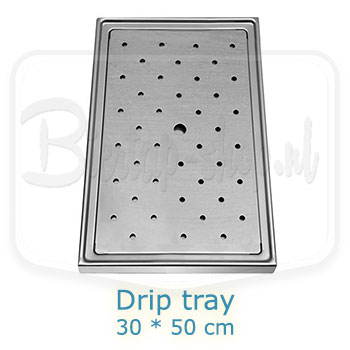 Bar tops, tap tops and drip trays equipped with siphon
All of the bar tops, tap tops and drip trays are equipped with a siphon. At the product pages from the several drip trays, bar tops and tap tops you can easily also order a siphon to connect with your drain.
Due to the cooperation with Franke we can help you with all of your dispensing equipment and help you also to give your bar, mancave or foodtruck the excellent look that it deserves.